WARSAW SCAFFOLDING (T-2)
The Warsaw T-2 type scaffolding consists mainly of steel components permanently protected against corrosion by painting or hot-dip galvanizing.
Warsaw T-2 scaffolding is a frame scaffolding designed for masonry, plastering, carpentry, painting, assembly, glazing and other works, both indoors and outdoors. It is made of steel protected against corrosion with bituminous varnish. The exceptions are treated wooden platforms and boarding planks.
When installing scaffolding on an uneven surface, we suggest using galvanized screw bases. We also offer casters, which allow you to move the scaffold tower when changing the work site.
Thanks to its attractive price, lightweight construction and ease of installation, Warsaw scaffolding saves both money and valuable time. It is an excellent solution for small-scale works.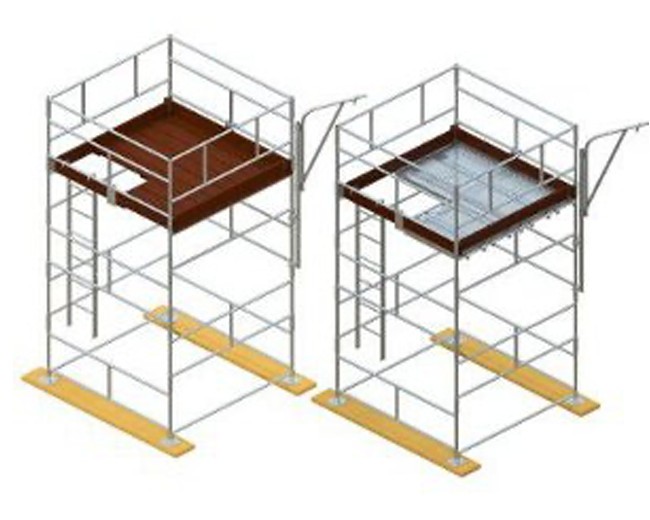 FEATURES OF MAJOR COMPONENTS:
FRAME
For frame stands, we use tubes with a diameter of 33.7 mm and a wall thickness of 2.9 mm made of S235JRH grade structural steel. The frame is made in two variants:
- with a width of 1580 mm (centered on the stands) and a height of 830 mm,
- with a width of 960 mm (centered on the stands) and a height of 830 mm,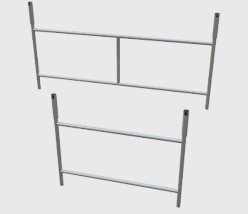 DECKS
We offer both steel decks (roll-formed, with an anti-slip layer, characterized by high rigidity and strength, with relatively low weight) and wooden decks.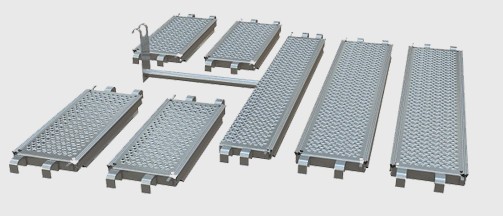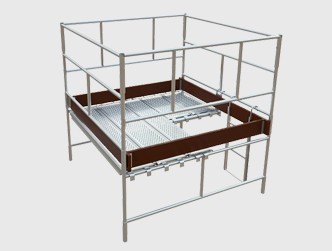 FOUNDATION
For the foundation of the scaffolding, we offer regular stands, screw stands or casters with brakes.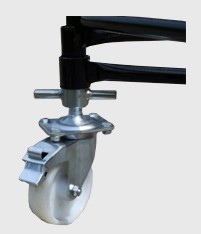 Ponadto system obejmuje wszystkie wymagane przepisami komponenty standardowych zestawów.