New products
Steel platform for Warsaw scaffolding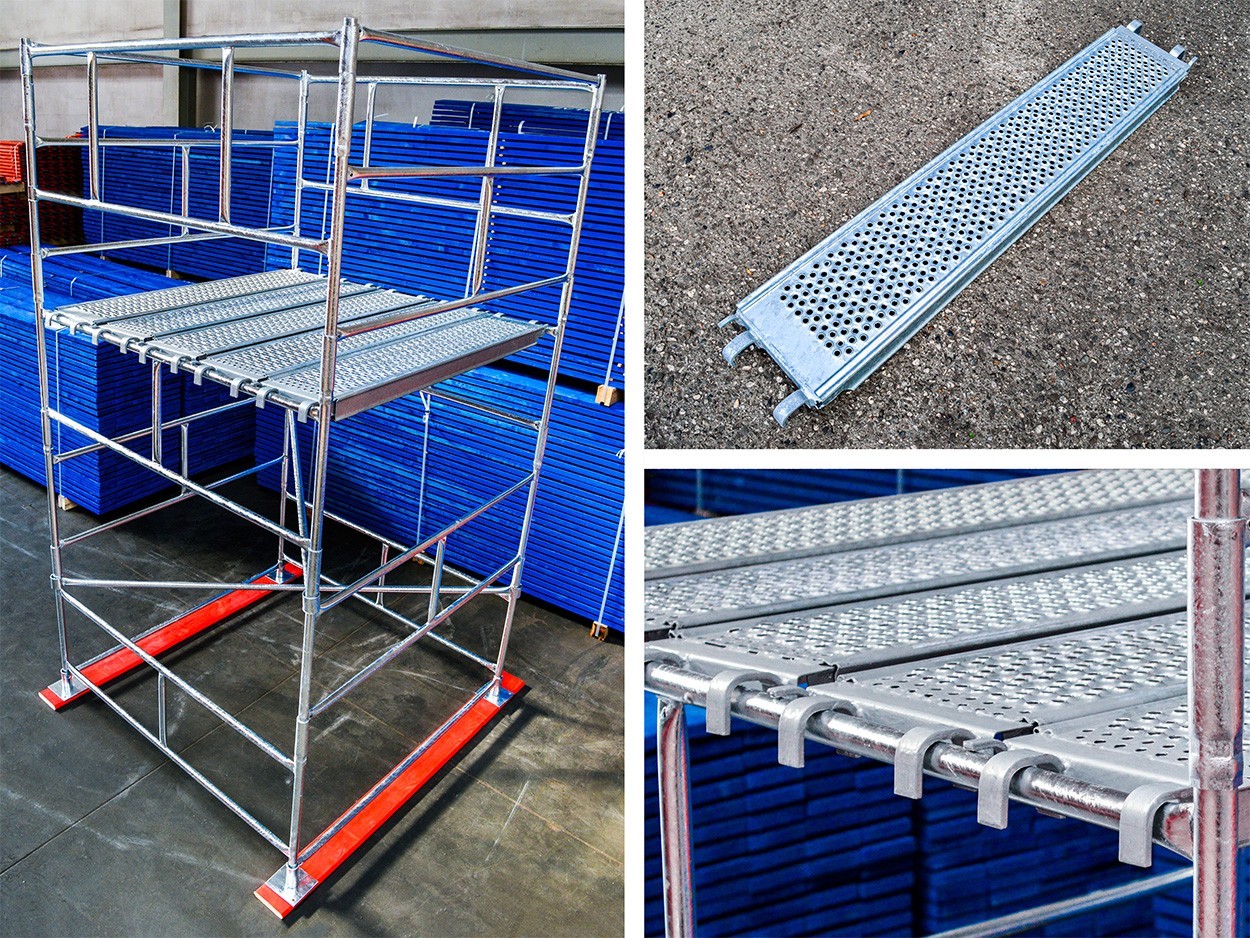 As a one-off, during the summer season, we introduce a new type of steel platform for Warsaw scaffolding. Like the rest of the platforms in our range, they are characterised by their high rigidity and strength, thanks to the use of roll-forming technology and material with the appropriate parameters (sheet metal with a thickness of 1.50 mm). However, their unusual width (0.29 m) makes them even easier to assemble on site and to fit better into the working area of a given scaffolding level designed for working at height.
Technical parameters:
- platform dimensions: 0.29 x 1.58 m
- weight: 12.4 kg
- platforms designed for installation on pipes with a diameter of 32.0 - 48.3 mm
- protected against corrosion by hot-dip galvanizing
Feel free to contact the sales department or take a look at the offer on the OLX portal.
*limited time offer or until stocks last
Communication platform with side-opening hatch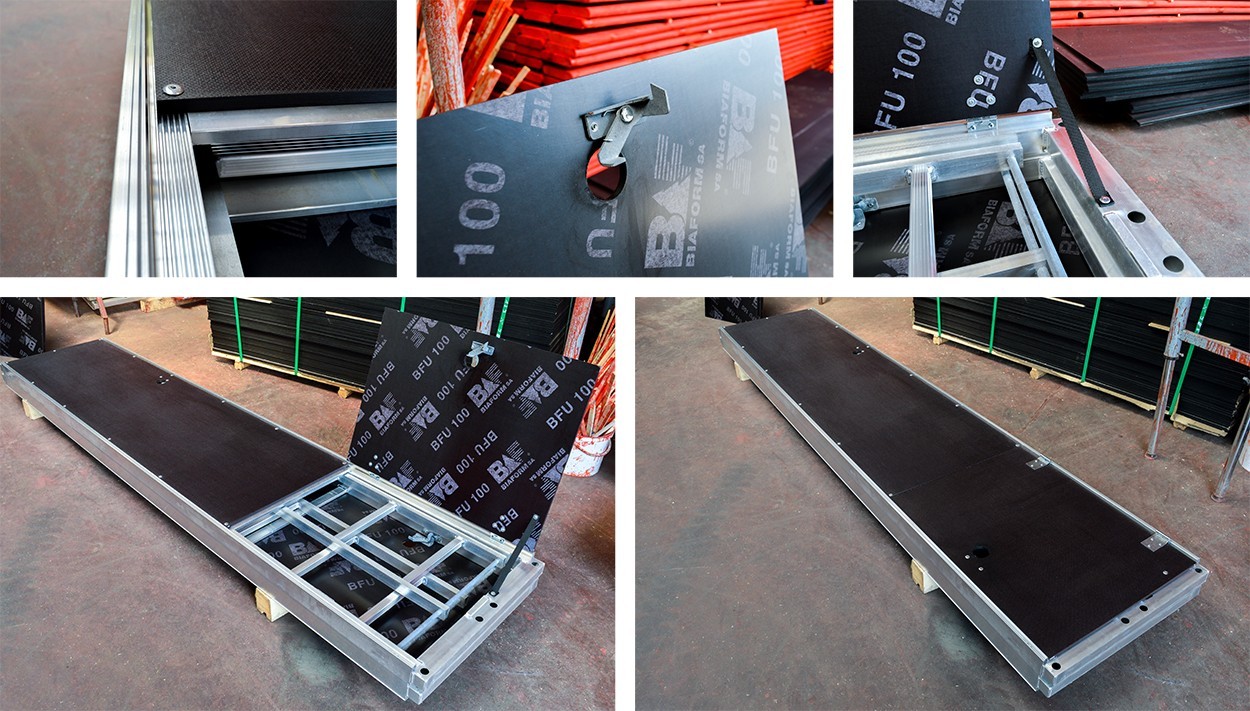 Communication platforms with a side-opening hatch are an alternative to platforms that traditionally open onto the platform itself. Their structure is lightweight and durable, thanks to the use of aluminium profiles. To increase user comfort and safety, 10 mm thick waterproof, non-slip plywood with a mesh imprint on one side (certified to DIN 68705, emission class E1 certified) was used in their manufacture. In addition, the side hatch has a swing-out stop and the ladder made of reinforced aluminium profile on this model is completed with castors.
Check out a video demonstrating the product's functionality on our YouTube channel.